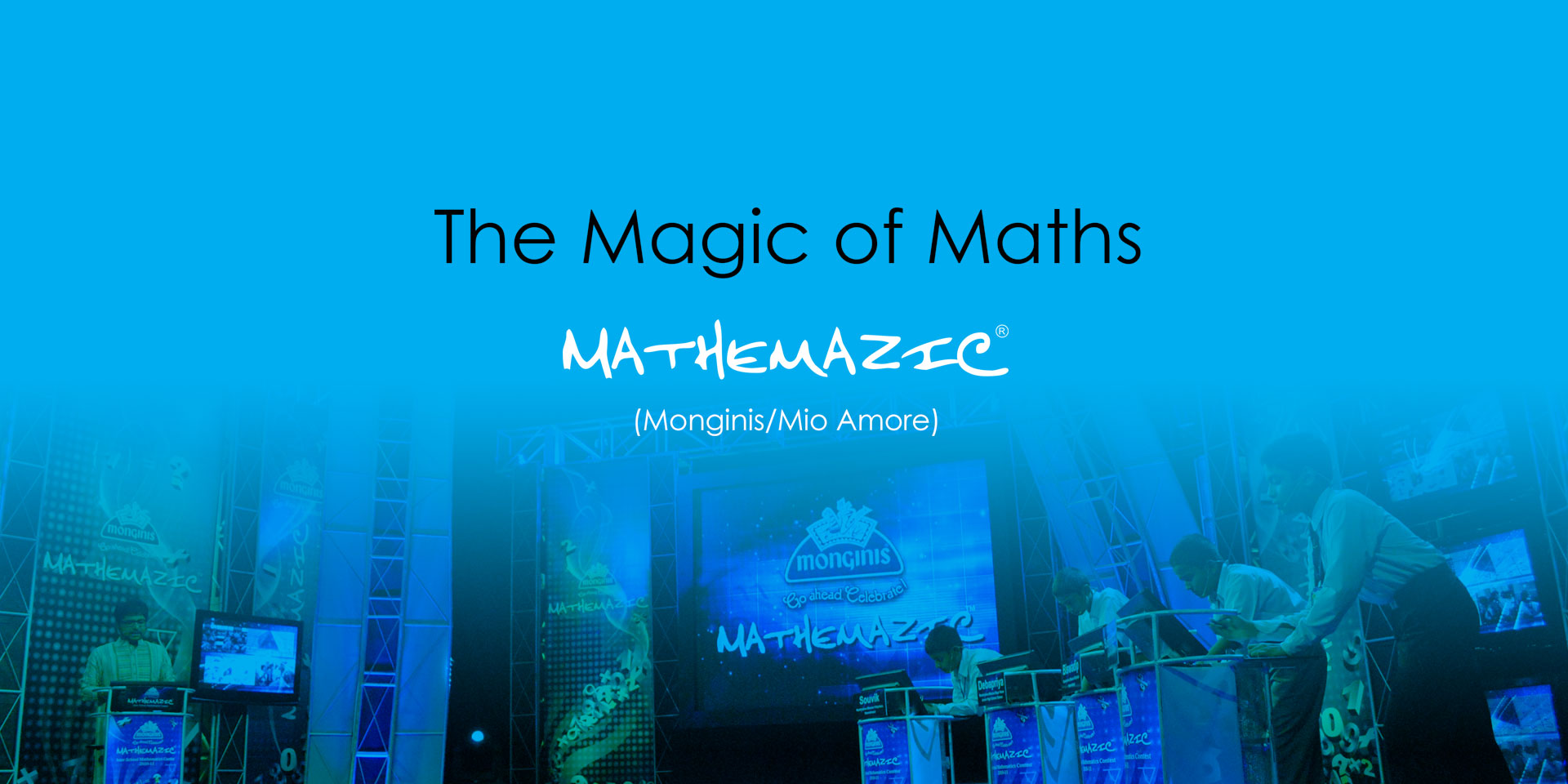 Challenge
-

When the brand positioning of Monginis in Bengal was almost complete, there emerged a need to penetrate more among its target group and make Monginis a part of everybody's life. One of the main chunks of Monginis' customer base is school children and their parents.
We decided an event directed at this group would create the needed buzz. An inter-school competition on the lines of a Quiz or Spelling Bee was on everyone's minds. But there were some problems. First, there are numerous quizzes and spelling bees happening both internationally and nationally. And being positioned as a pro Bengali brand, Monginis could face a backlash if it did not choose a language of communication carefully – would the spelling bee be an English one or a Bengali one, and no matter which one, would we not be alienating a large chunk of the people we were trying to involve in our strategy in either case? We had to keep in mind the many non-Bengali speaking school children and also the lion's share of Bengali medium students who are not well versed in the English language like their English medium counterparts. Holding a quiz contest seemed a great idea to some and others proposed holding an art competition instead. But inter-school fests and intra-school fetes are choc-a-block with both of these events, plus there are some immensely popular quiz competitions, such as the Bournvita Quiz Contest, which would provide us mammoth competition and hinder originality.
A unique entity needed to be devised, which would help solve all the problems and stand out as something that will enhance the brand and will take it to the specific customers they had in mind.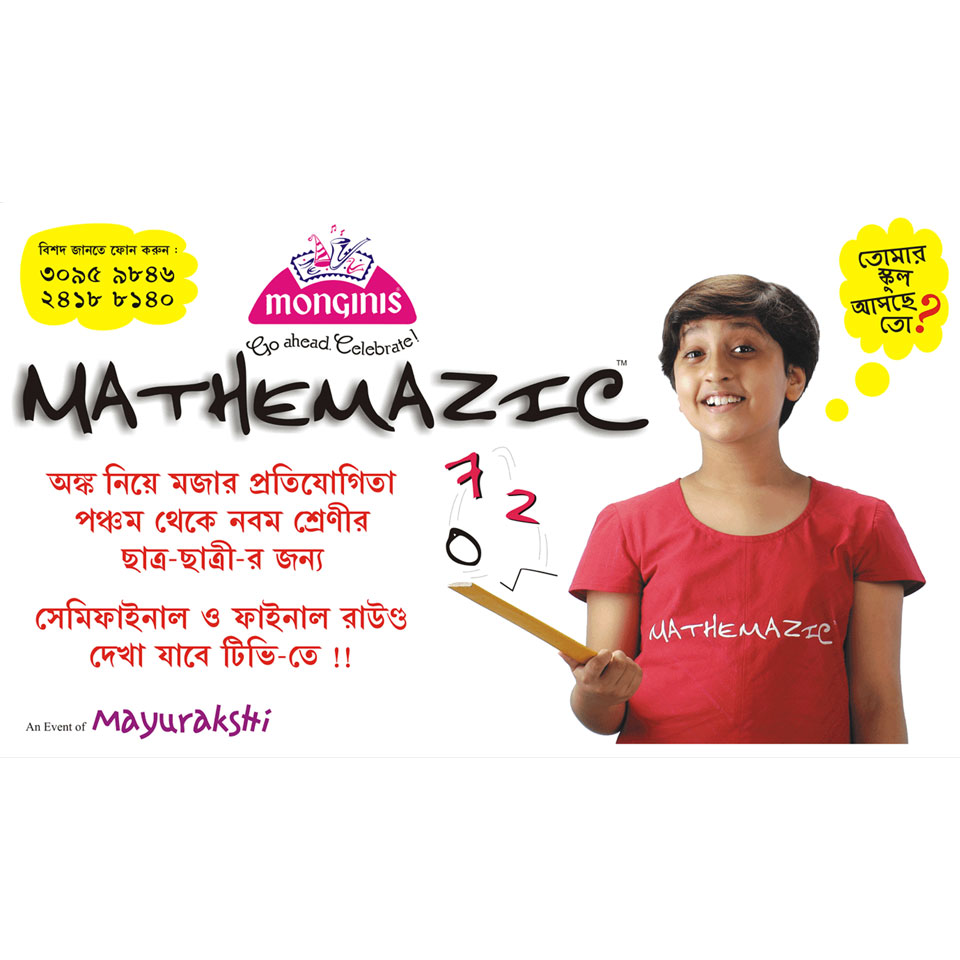 Solution
-

At Mayurakshi, we approached the challenge a bit differently. We asked a simple question - why not target the most feared subject in our schools' curriculum? Why not Mathematics? Maths is a language of numbers, and it alienates no one. So we came up with 'Monginis Mathemazic' - a competition that celebrates excellence in mathematics and also dispels the fear that shrouds this much-feared subject.
We did extensive research to execute the event in the best way possible. We did not settle for anything less than the best. Mathemazic is our brain-child, and we made sure that no stones remain unturned in its execution.
Initially the competition had two steps. The preliminary ground events were conducted through a competitive written test and the finals were broadcast on TV, as a competitive reality show.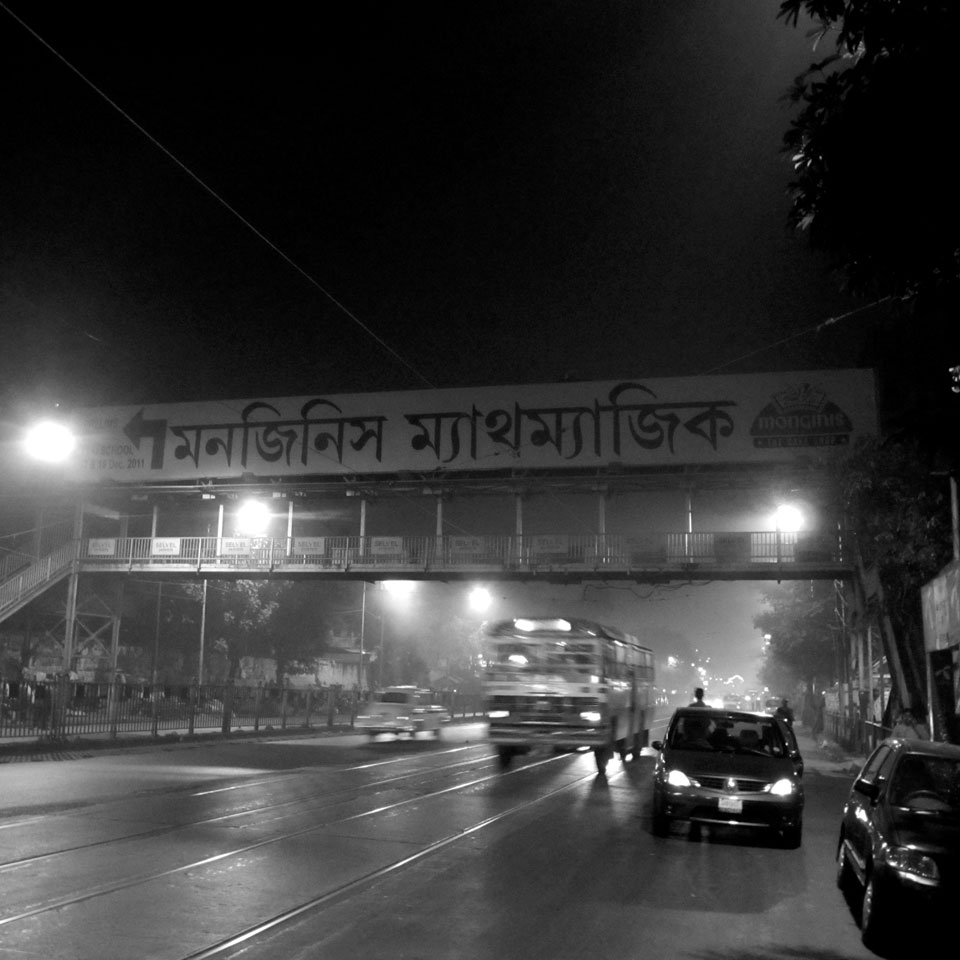 Impact
- 'Monginis Mathemazic by Mayurakshi' delivered all the results we had hoped for. It not only served the purpose of our client but became a very popular competition on its own merit. Our tireless endeavours over the years has made Mathemazic one of the most talked about school events, and the brand has reaped huge benefits. It has been garnering massive free press throughout. Post a major rebranding exercise of Monginis, the patronage of the event entity was took up by the brand Mio Amore.

Only 69 schools participated when Mathemazic started in 2004 and in Mathemazic 2012-13, we proudly witnessed a participation of more than 200 schools in eastern India.

Mathemazic also proved to be the ideal stepping stone for many 'beautiful minds':

Mathemazic 2004 Champion of Class VIII – Subhojit Ghosh of St. Joseph's College, Kolkata later topped the ISC exam with a national record of 99.25% marks.
The Champion of Class IX in Monginis Mathemazic 2009, Anurag Poddar of Don Bosco Liluah, secured all-India 3rd rank in ISC 2013 Examination. He got 98.5% marks in aggregate with a 100 in Mathematics.
The White store interiors, with personally drawn faces, strengthens the bond with the customers
Sagnik Saha, the champion of class IX in 2010, won the silver medal at the International Mathematics Olympiad 2013.

Mathemazic helped make Monginis the most popular cake shop among school children. Mio Amore is also gaining a lot from this unique and popular competition. In the ground event of Mathemazic 2016-17, a huge number of schools, including most of the major schools of greater Kolkata & South Bengal took part where 1500+ students from class V to class IX, selected by their respective schools, competed to show their excellence in Mathematical skills.

The event was covered by all the leading dailies and some TV news channels. It also got people talking over social media and garnered a lot of positive word of mouth for the brand. Every year, Mayurakshi fields questions from hundreds of enthusiastic parents and children about when the competition will be held!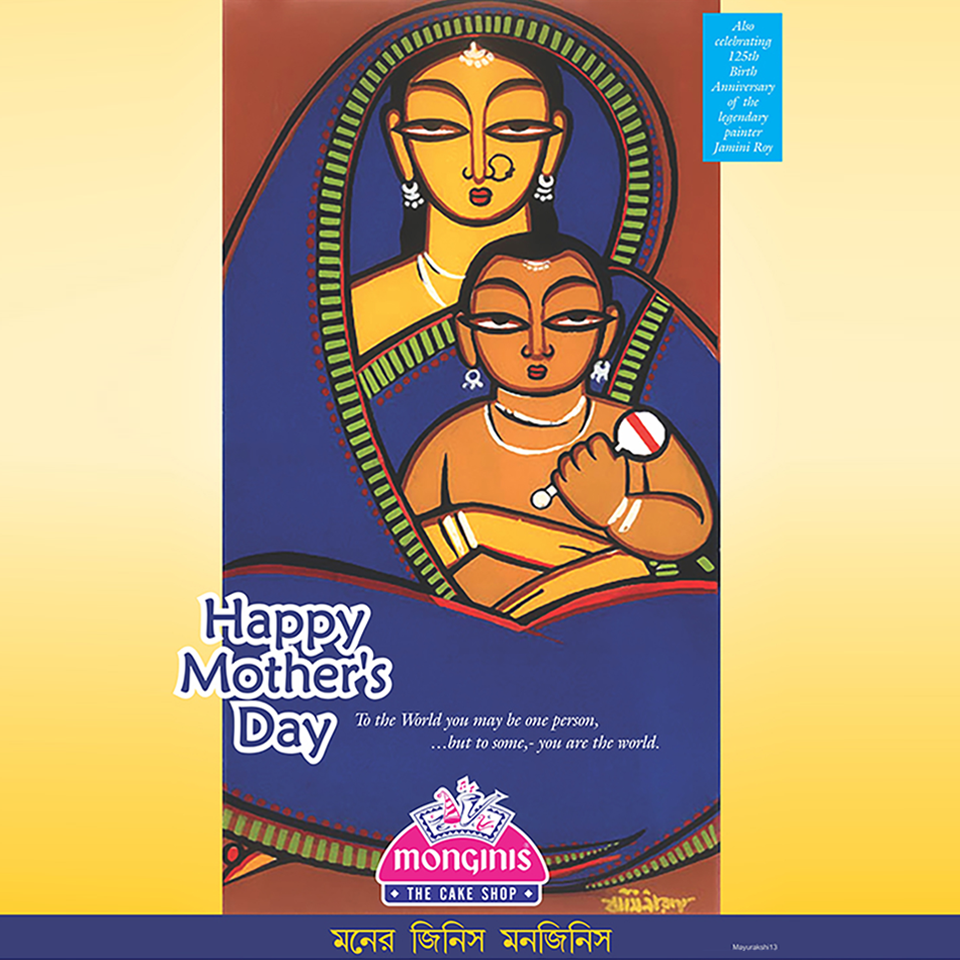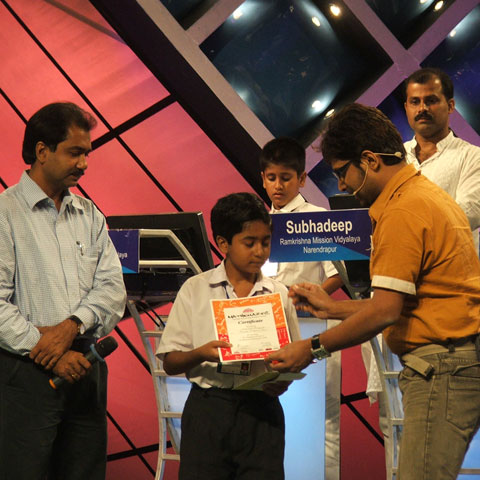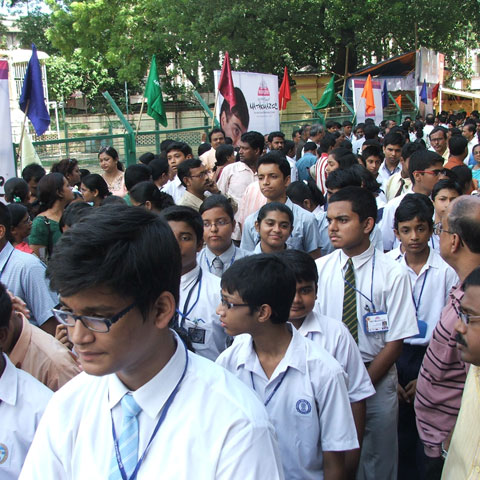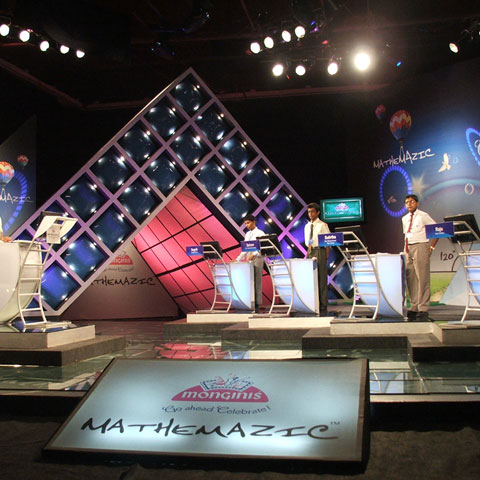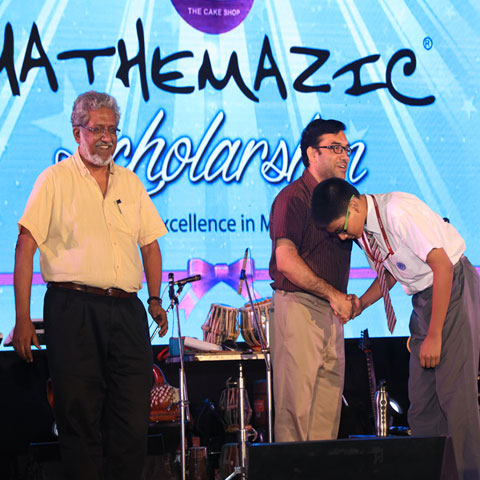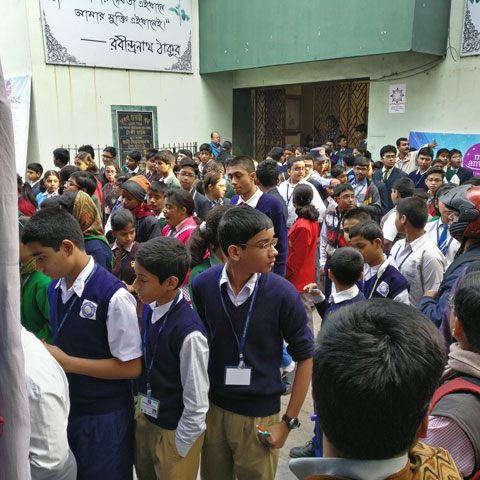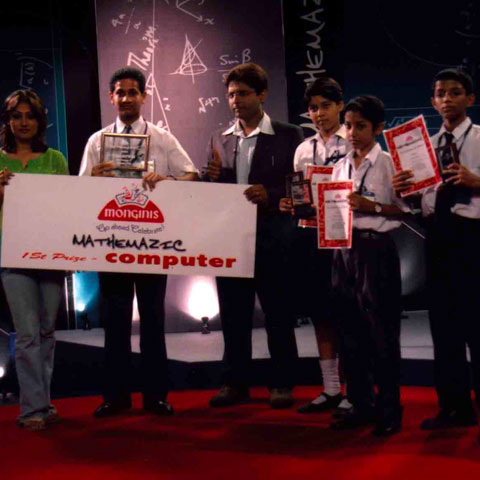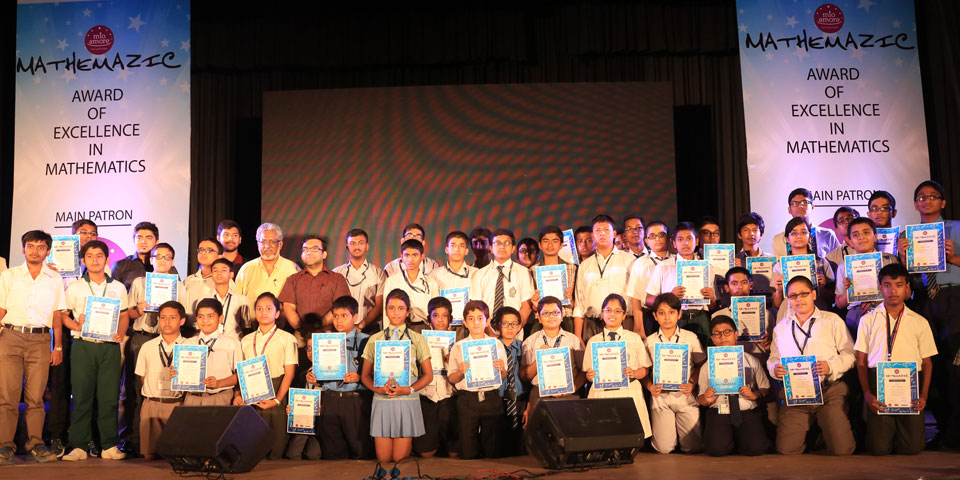 © Mayurakshi 2017 | All Rights Reserved