Challenge
-

Since 1992, Switz Foods Pvt Ltd operated in eastern India with the brand name 'Monginis', under- licensed from Monginis Foods, Mumbai. Mayurakshi was handling the brand since 2002. With specific business communications and creative strategies, we turned the brand 'Monginis' into the No.1 in its segment having the largest market share.
However in 2015, Switz Foods had to shed off the old name and build a new brand identity. Challenge was unique. The new brand had to compete with and establish itself against the mother brand 'Monginis', which would also be doing competitive business in the market. This led to a lot of trepidation. As it dawned on us that the years of effort that we had put in to build 'Monginis' and taken it to the top, was going to end up biting us in the back – we wanted to come up with a solution as soon as possible.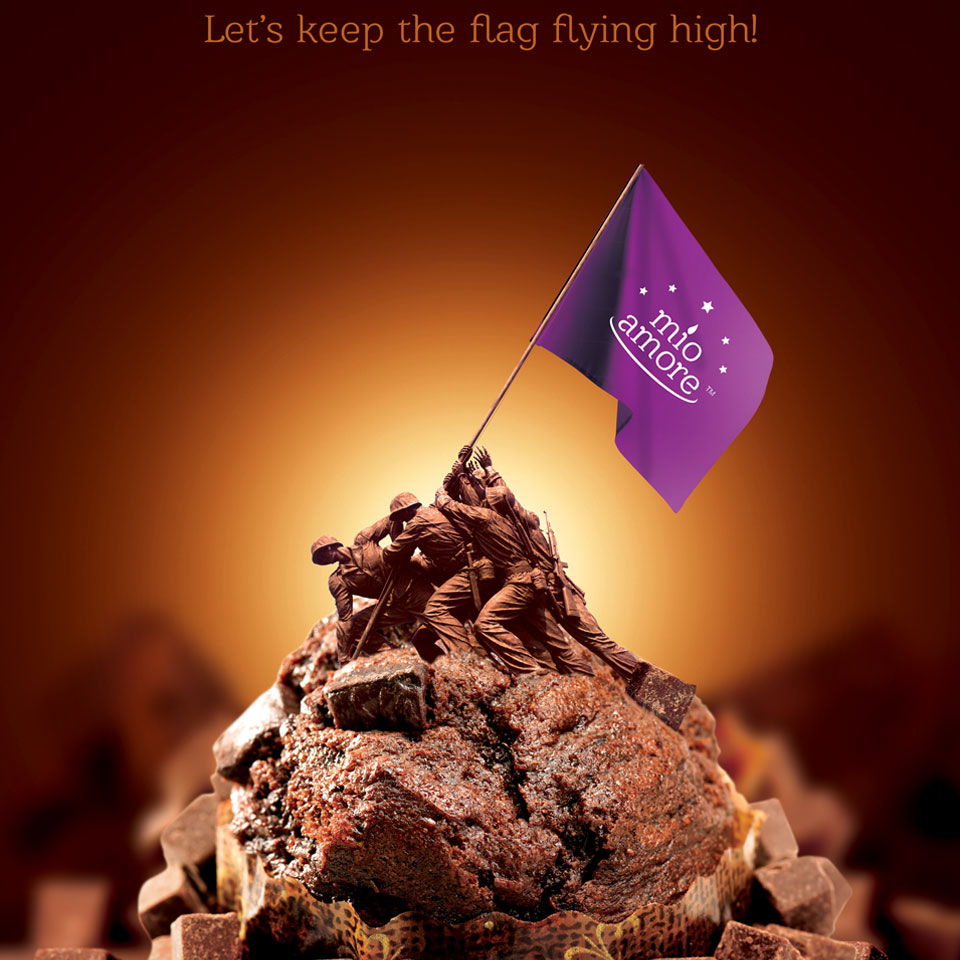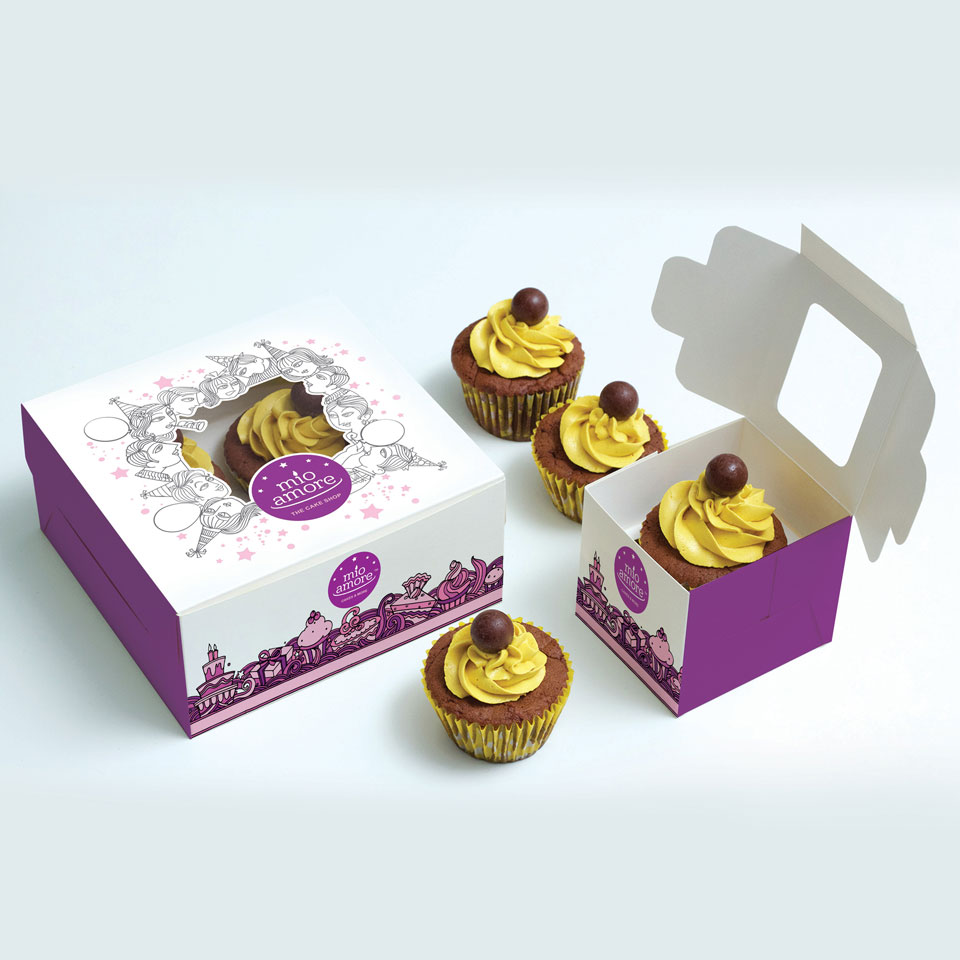 Solution
-

A complete rebranding exercise was conducted and executed with surgical expertise. A new brand name was chosen after many brainstorming sessions, market survey exercises, sample surveys and focus-group discussions – Mio Amore, meaning "My Love" in Italian. A visual brand identity was crafted with precision and a clear goal in mind – we wanted to spell out the main focus of the brand in the logo itself.
Everything led to one word – celebration; with the cake and candles and stars coming together in a subtle magic. Backed by the inherently warm, intense, royal, and mysterious mauve, we built a personality around all these characteristics.
The packaging was extremely crucial and so was designing the store interiors as these are the primary brand touch points for the customers. The store interiors were done in white, with personally drawn faces, strengthening the bond with the customers. And the packaging was supported by strong brand-colour, signature drawings, new and innovative appearance, a fresh and catchy appeal and a premium look and feel.
A strategy was devised to make the brand transformation as smooth as possible, without closing any stores even for ONE DAY. In-store danglers, stickers on boxes, store signage, van decals and flex banners were used creatively during the run up to the launch.
Impact
-

Mio Amore was embraced by the customers with an overwhelming amount of love; and more than 200 cake shops in Eastern India became the talk of the town overnight.
Massive free press was garnered. The Hindu called it 'one of the most dramatic rebranding exercises in recent times, and may become the case study for a major management institute'.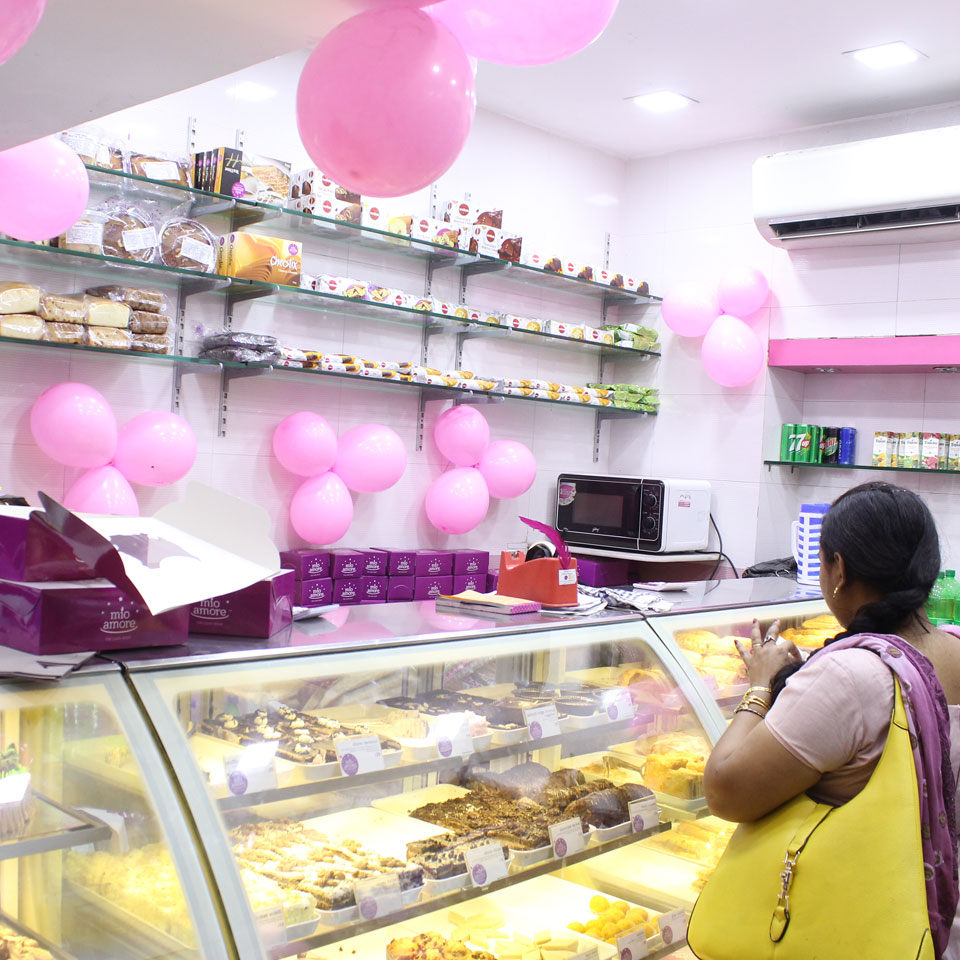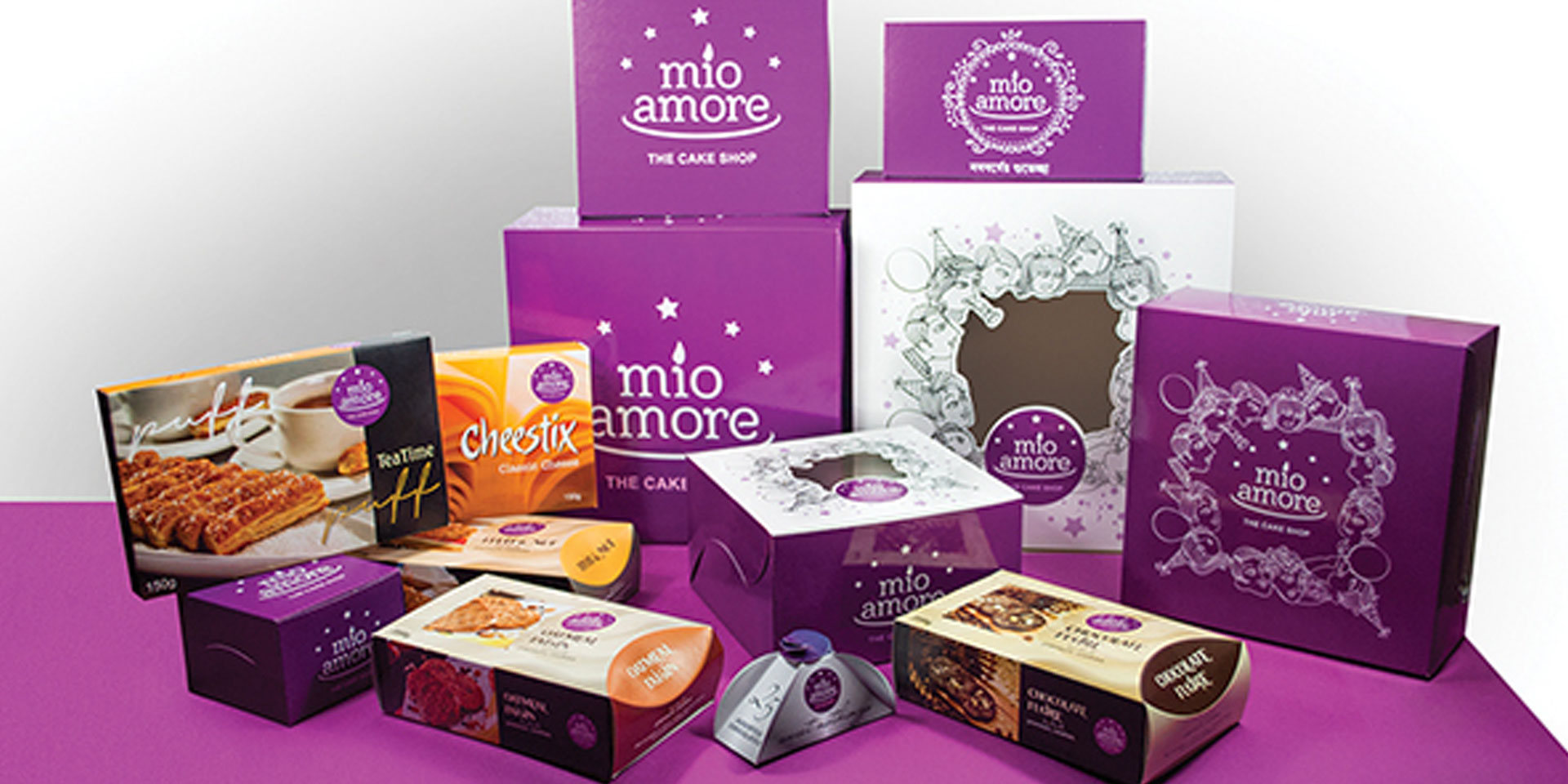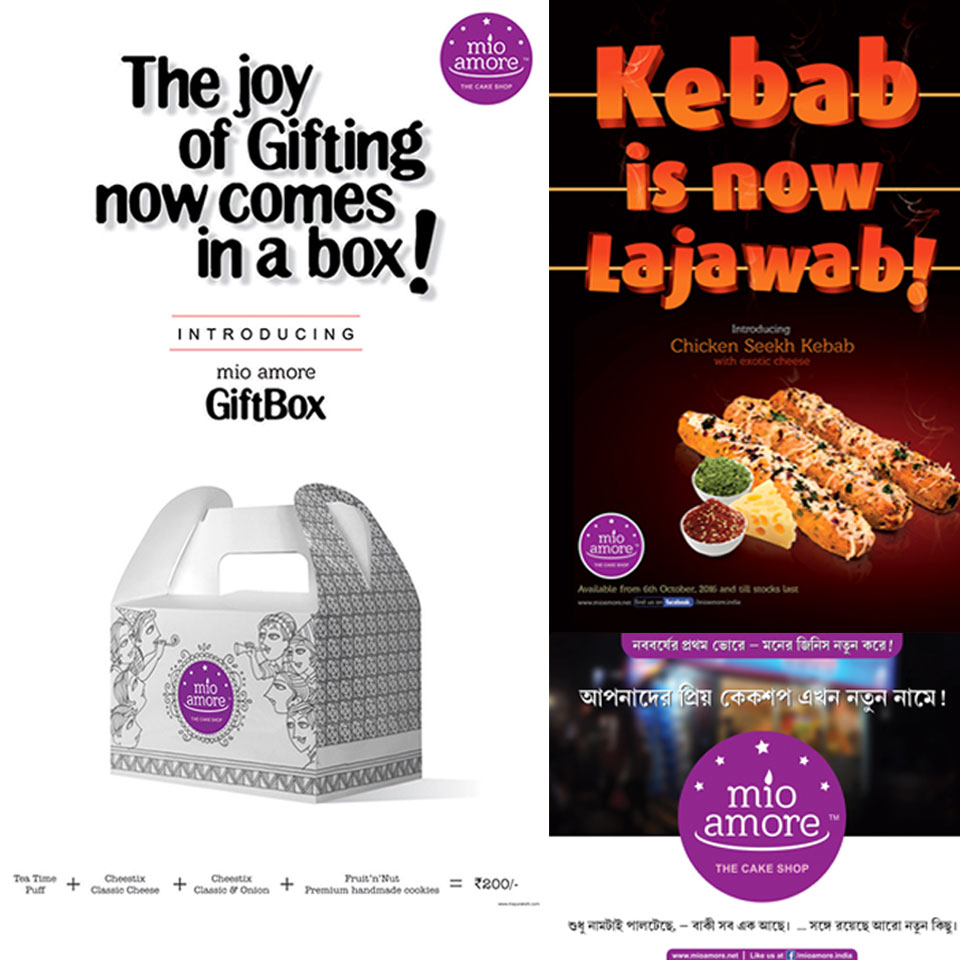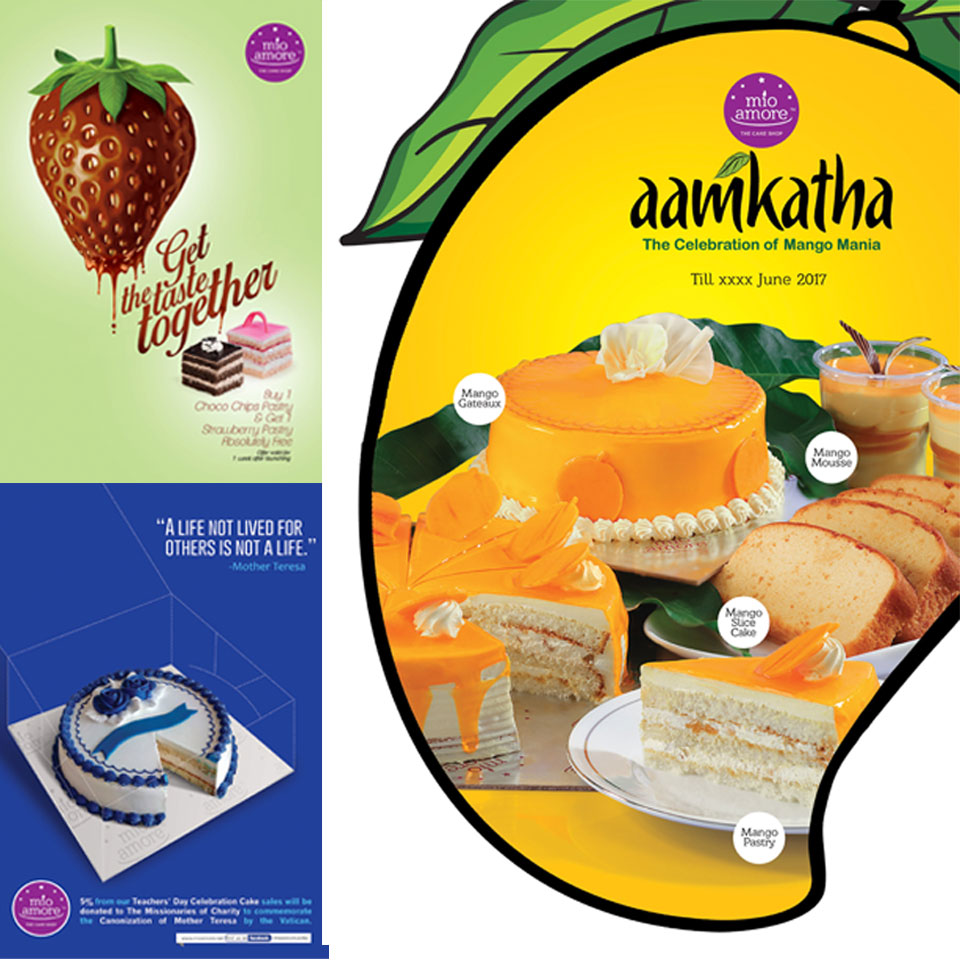 © Mayurakshi 2017 | All Rights Reserved