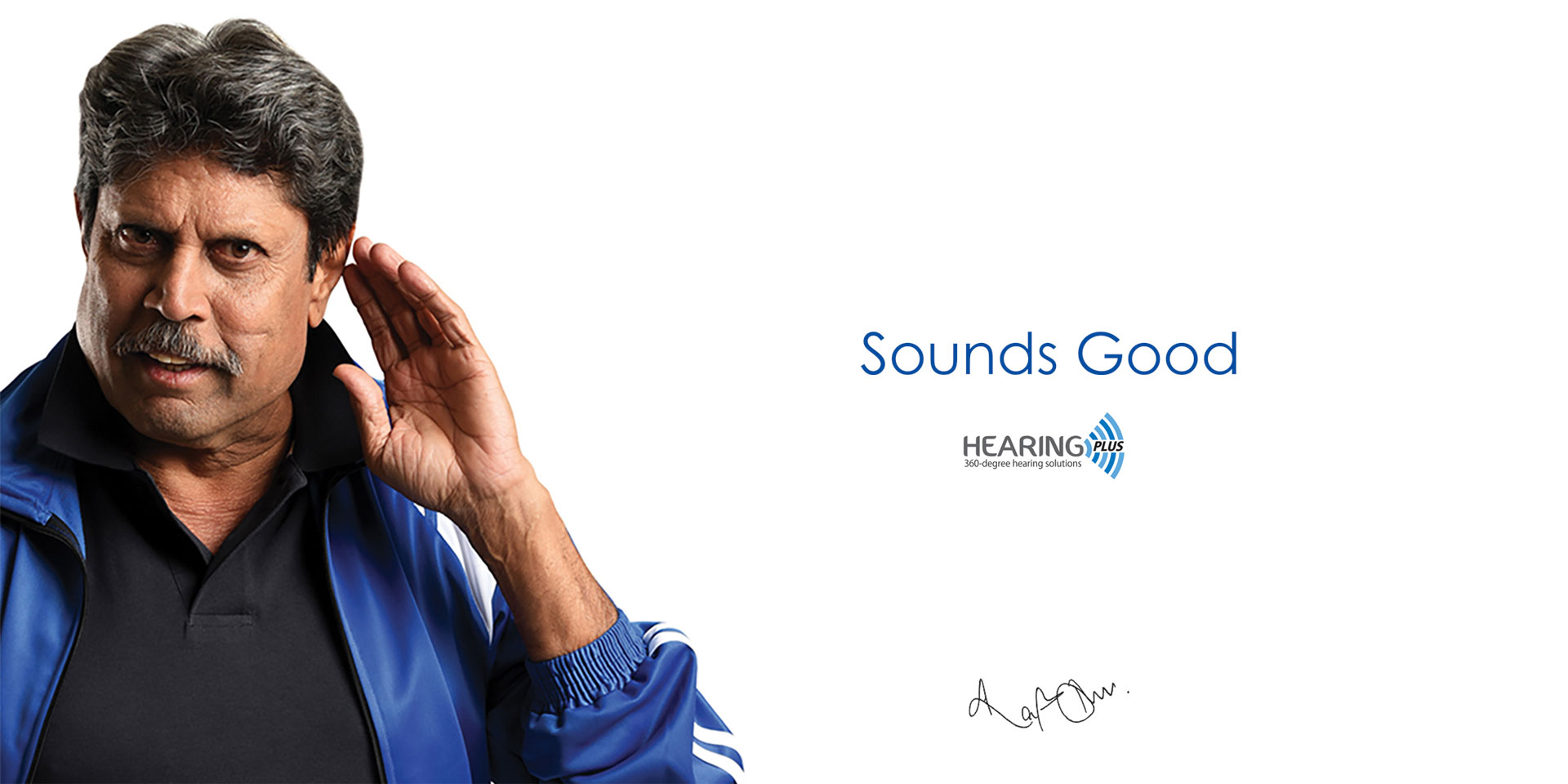 Challenge
-

Hearing Plus, an audiology chain in East India, was one of the market leaders in its region. As the creative partner of the brand, we were entrusted with the responsibility of crafting a creative strategy to take the brand out of the region and establish it as a national player.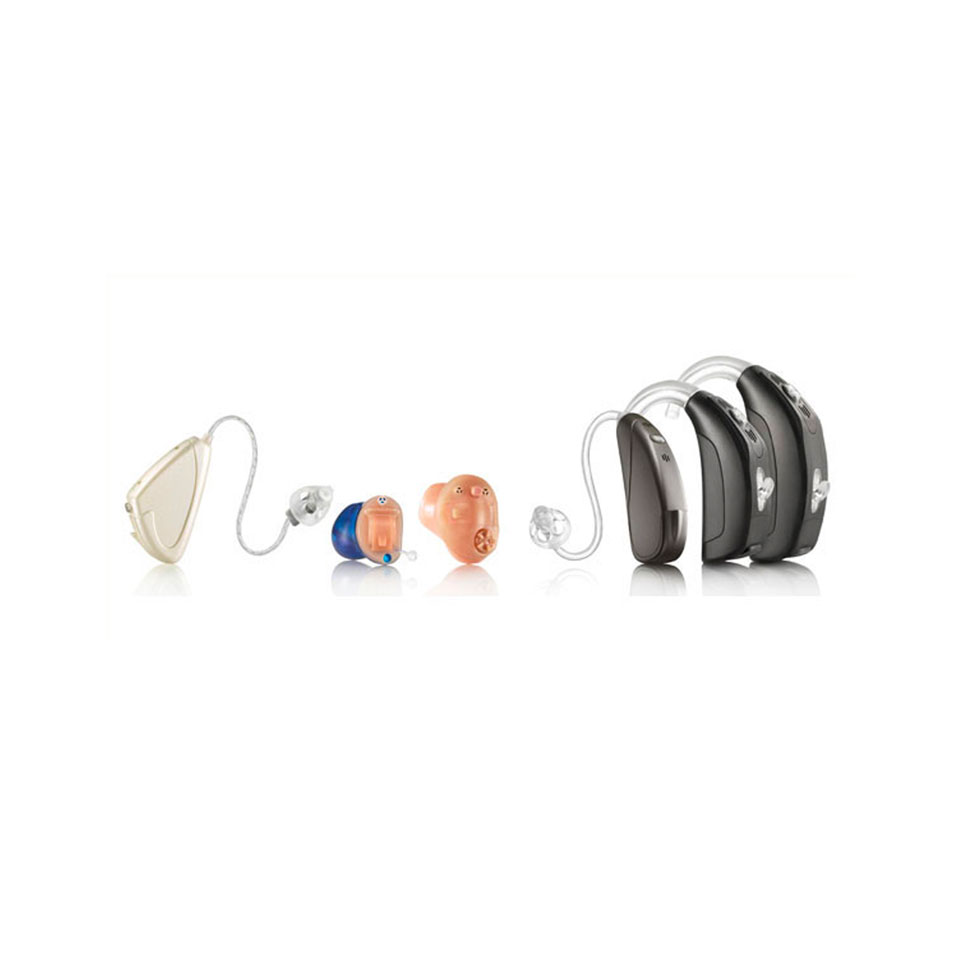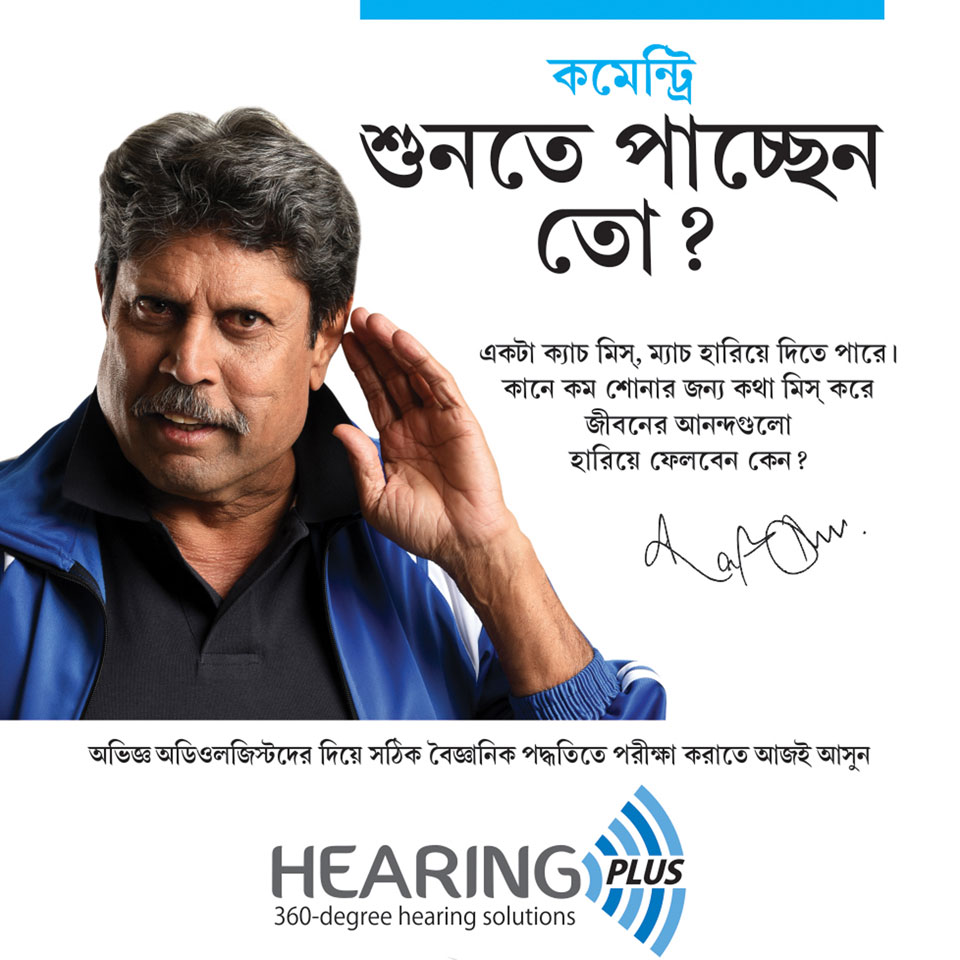 Solution
-

The first thing that we decided was that we would need a brand ambassador for this campaign. To take the brand to the nation we would need a face that resonates with the entire nation and also brings in one of most important qualities that the brand stands for – dependability.
Also, we realized that since the audience for the product is the mostly in the 45+ demography, we would need someone who enjoyed a hold on that specific target group throughout the nation.
After a whole lot of debate and discussion, we zeroed in on erstwhile ace cricketer and world cup winning captain Mr. Kapil Dev and crafted a campaign around him. Cricket is regarded as a religion in our country, and the world cup success of 1983 brought tears of joy to many eyes. Kapil Dev has been hailed as the first man of Indian cricket for many years. His clean and honest personality, coupled with his image as a winner, added a dash of credibility to the brand.
Impact
-

The campaign paid huge dividends and established Hearing Plus as a prominent audiology brand in the country.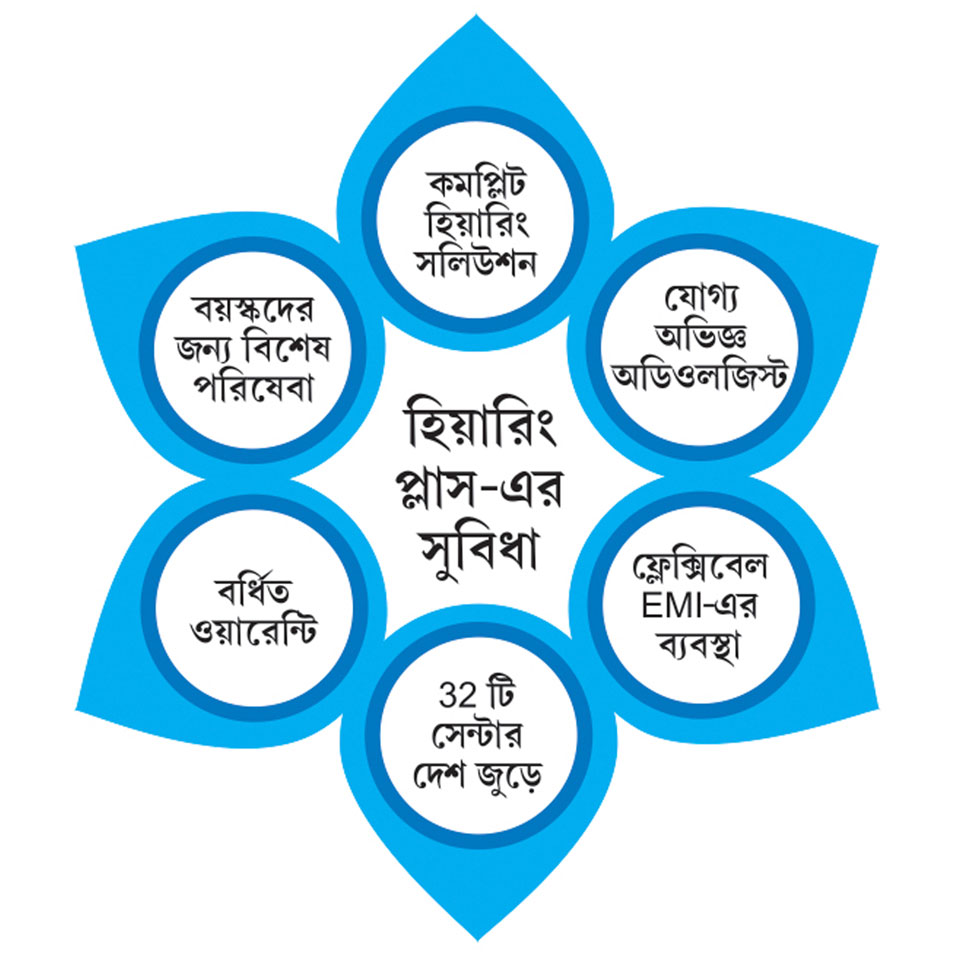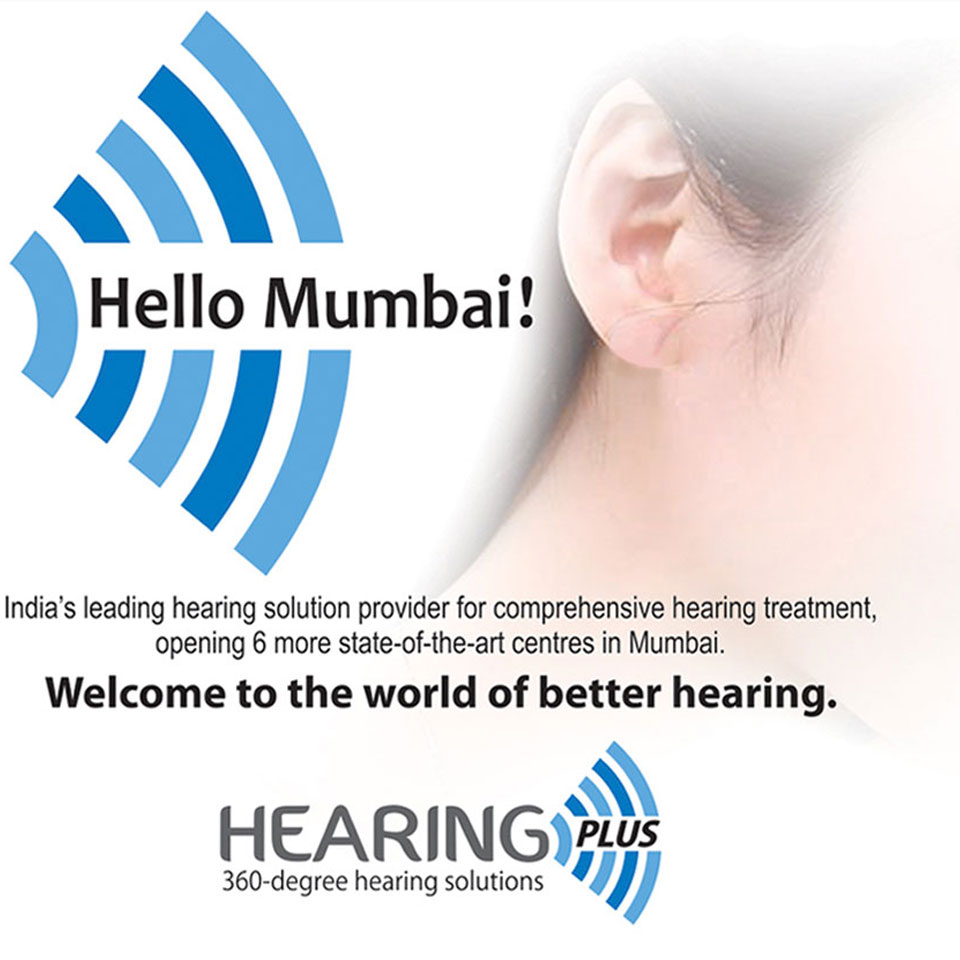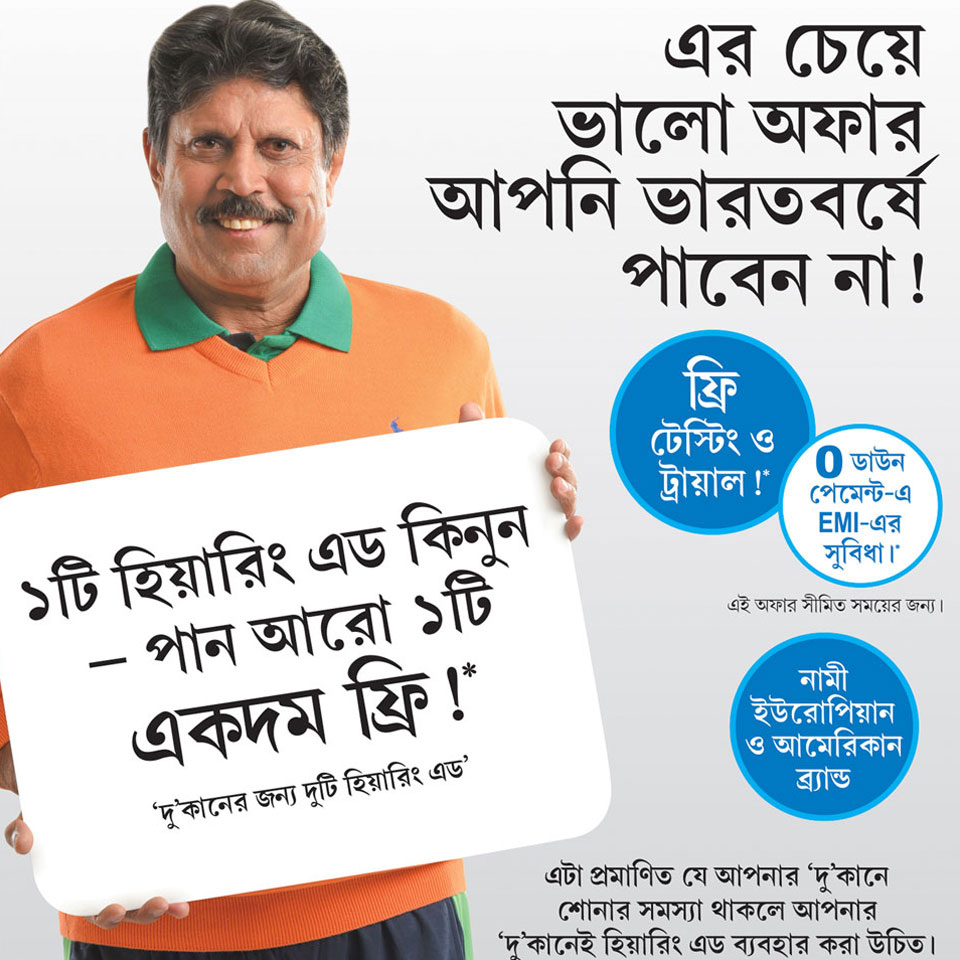 © Mayurakshi 2017 | All Rights Reserved